The Power of Two on 5/12/12
CFFC is sponsoring a showing of The Power of Two in Rochester at Our Lady of Mercy High School Auditorium on Saturday, May 12, 2012. This will be the first time this inspirational movie has been shown in Rochester. The movie presents the story of identical twins, Ana and Isa Stenzel, born with Cystic Fibrosis, and both receiving double lung transplants. Check our calendar for details on the times and location.
The Rochester showing of The Power of Two is sponsored by: Cystic Fibrosis Family Connection,  Finger Lakes Organ Donor Recovery Network, Rochester/Finger Lakes Eye & Tissue Bank, Transplant Awareness Organization and an anonymous donor. The showing is also supported by the University of Rochester Medical Center Transplant and Hepatobiliary Surgery Division.
The following information was extracted from the official site for The Power of Two.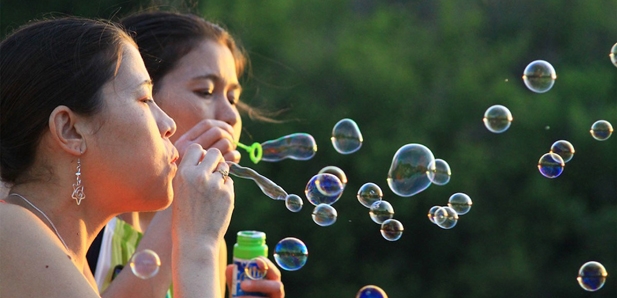 The Power Of Two is a multimedia project, centered around the documentary film of the same name, that uses powerful, personal storytelling to engage communities in critical discussions and inspires action around organ donation and transplantation, and awareness of cystic fibrosis (CF) and other chronic illnesses.
Inspired by their 2007 memoir, The Power Of Two offers an intimate portrayal of the bond between half-Japanese twin sisters Anabel Stenzel and Isabel Stenzel Byrnes, their battle with the fatal genetic disease cystic fibrosis (CF) and miraculous survival through double lung transplants. Defying all odds, Ana and Isa have emerged as authors, athletes and global advocates for organ donation, and their connection to the CF and transplant communities provides rare insight into the struggles — and overlooked joys — of chronic illness.
Recent statistics show that 110,000 Americans currently need life saving organ transplants and an average of 18 men, women and children die daily waiting for an organ. While the number of organ donors in the U.S. is increasing overall, only 37% of Americans 18 and over are registered donors, and the opt-in rate for organ donation in the 18-25 age group has markedly decreased since 2004. There are many public misconceptions about organ donation, and the "The Power Of Two" can be used as a valuable conversation starter for a topic that is often not discussed and widely misunderstood.
Additionally, "The Power Of Two" illuminates the need for advancements in the search for a cure for CF, as well as the role of patient and public health advocacy in effecting change and improving care. The film also shows the U.S. health care system at its most promising, a timely perspective for the robust ongoing public discussion around health care.